JAMS Jobs can be deployed or promoted to other JAMS Schedulers in the same manner that users can copy Jobs to another Folder.
First, the additional schedulers must be defined in the GUI interface.  In the top right corner of the JAMS GUI, click the "? "icon then select Servers. Click the Add Server icon.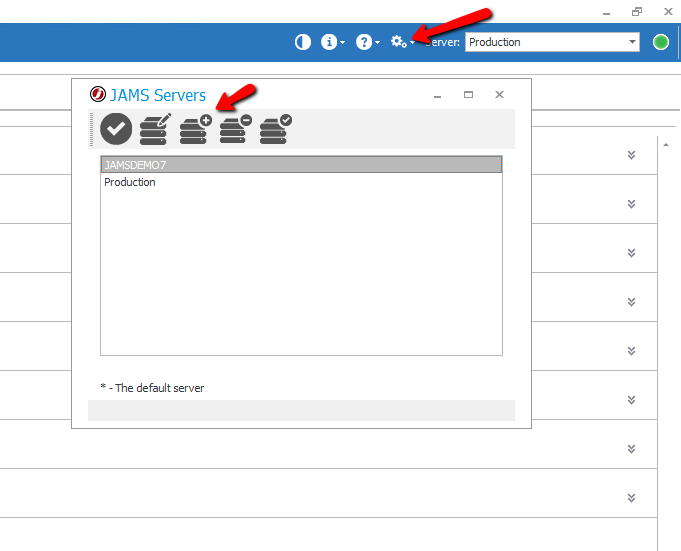 Type in the Server name, and then click OK. An additional authentication method can be selected for the additional schedulers.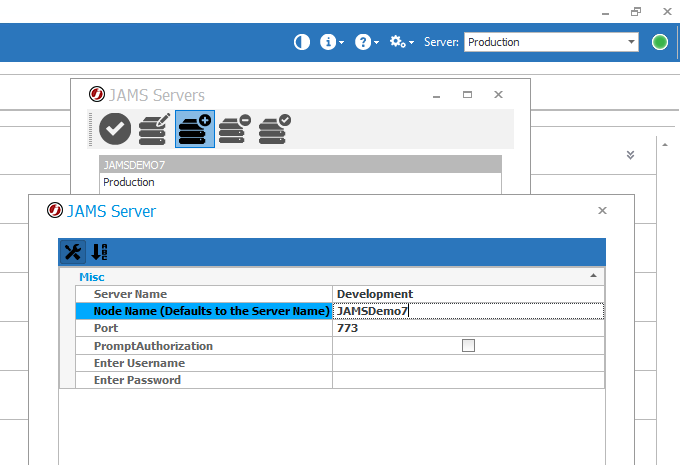 When promoting a job, select the jobs to promote in the folder view, right click and select      Copy To. Select the JAMS Scheduler from the list to copy to, and specify the destination folder. Then click OK.