It is possible to run python scripts in JAMS using a custom execution method.
Click on the Execution Methods shortcut.
Click on the Add button (plus sign).
Fill out the Name of the new Execution method.
Use Command as the base method and edit the new Method after saving.
The method properties will be displayed. Change the following properties to match the example below and ensure that the correct path to python.exe is configured along with the same character in quotes as shown.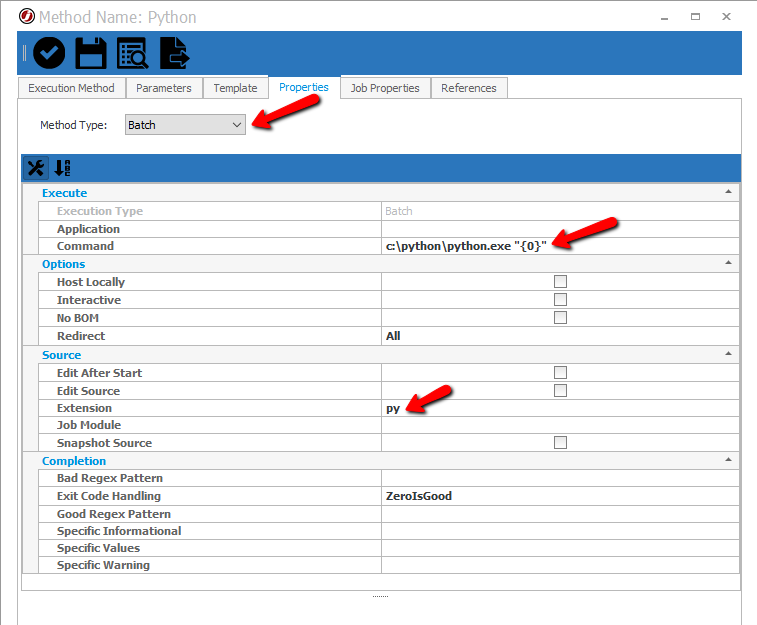 Create a new job using this new execution method.
The job source can contain the location of your py file or contain the actual script itself.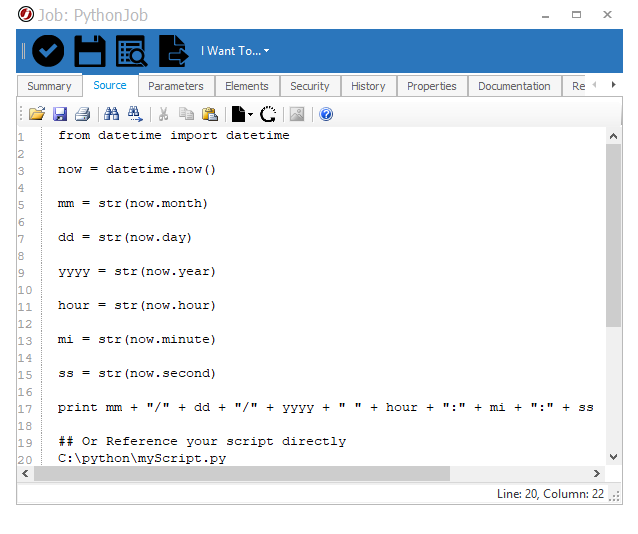 When referencing the location of the PY file, the Command Execution method should be used referencing the location of python.exe and the PY file. For example:
C:\python\python.exe c:\temp\myScript.py