JAMS can recognize a custom set of exit code values or regular expression patterns in the output of a job, and this pattern matching feature can be used to return success or error for that job.
In the properties of an existing or custom Execution Method, go to the completion section of the Execution Method Properties as shown below.
Under the Exit Code Handling drop down, users will have a few options with regards to which exit codes to use. A user can then fill in the appropriate values - separated by commas if users have multiple custom code values.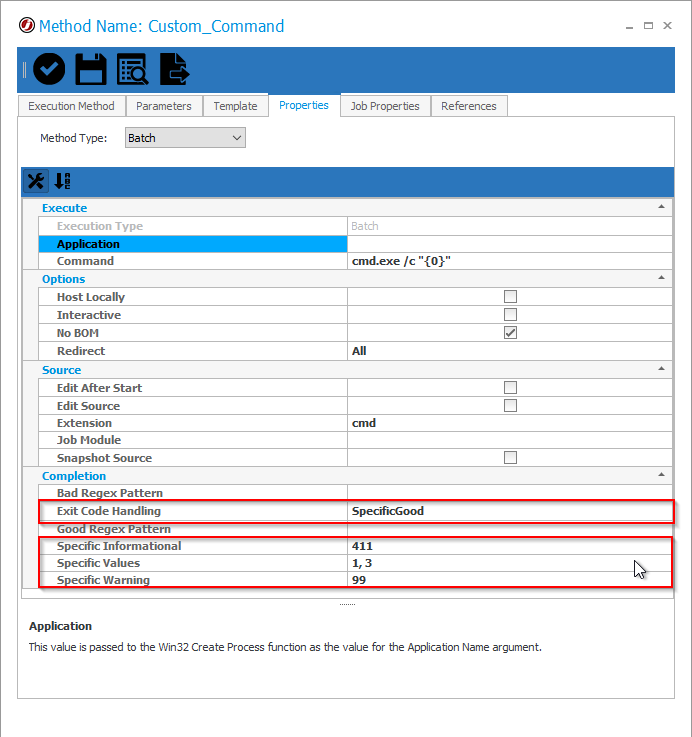 For regular expression patterns users should ensure that "MessageCode" is selected from the drop down menu. Standard Microsoft .NET regular expression language can be used here, including * (for wildcards) and pipe | to delimit each string.