A History Chart can be created within a JAMS Dashboard similar to how a History report chart can be created.  A parameter will need to be defined for the amount of time to display.
To create the chart:
Create or Open a new Dashboard file.
Click on Data source tab and create a History Data Source.   
In the "Within the Past" field, define a variable that will contain the information used in that field.  It can be named arbitrarily, in this case, WithinTime is used.  
The format for this variable is $VariableName. It must contain a $ in the beginning of the string.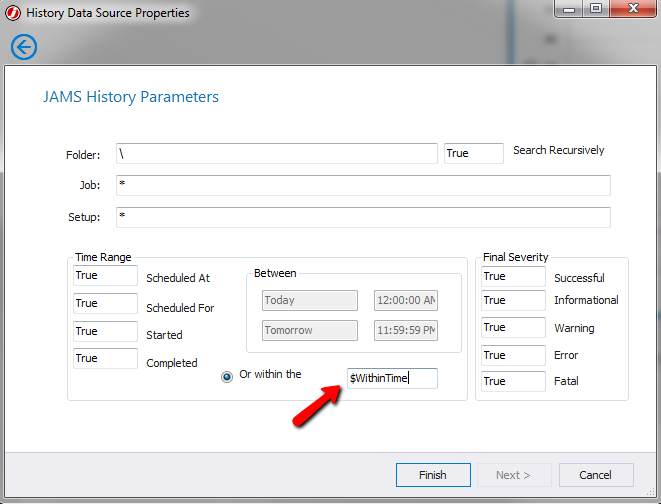 With the Data Source defined, select the Data Item from the Ribbon Bar. In this case, Chart was used, then the type set to Line Graph
Select the Data Source from the drop-down list on the left, then drag over the Information Source to the data items list as shown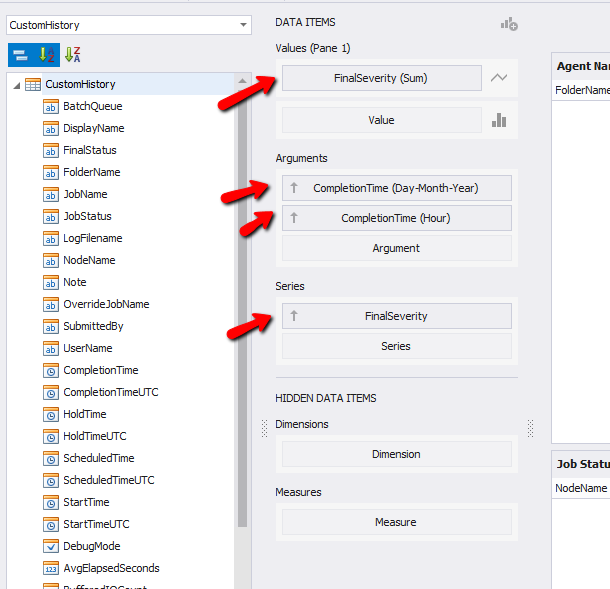 Click on the Data Source Tab, then click on Parameters and define the parameter created earlier
Click OK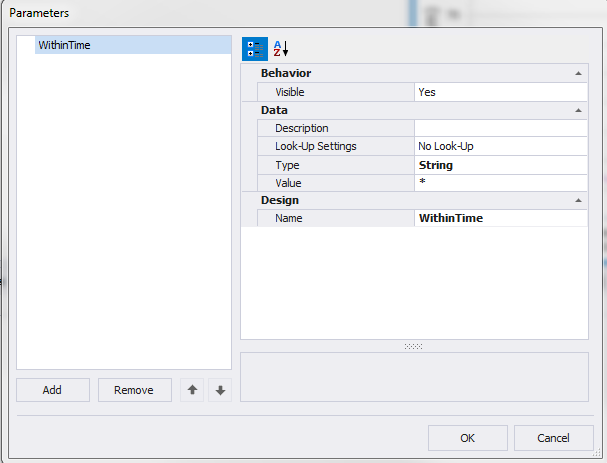 In the Dashboard view, there is an icon labeled Parameters. Click that and enter a value for the WithinTime parameter.

The notation is d.hh:mm. Data from the time period specified will be displayed.