The FileWatchFailed Alert will notify users when a JAMS Trigger has failed due to an exception.  
First, add the FileWatchFailed Alert to the folder in which you want to monitor.  
Right click on a Folder -> Properties -> Alerts
Check the box that shows the FileWatchFailed Alert to associate the alert with the Folder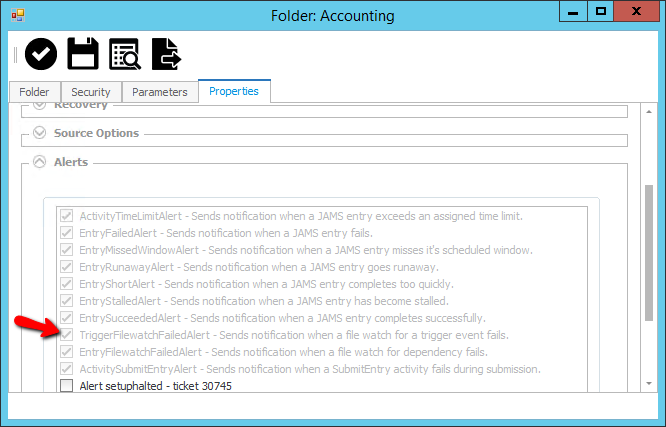 Next, make sure that the appropriate email address associated with the folder in the Notify Names section of the Folder's properties is defined.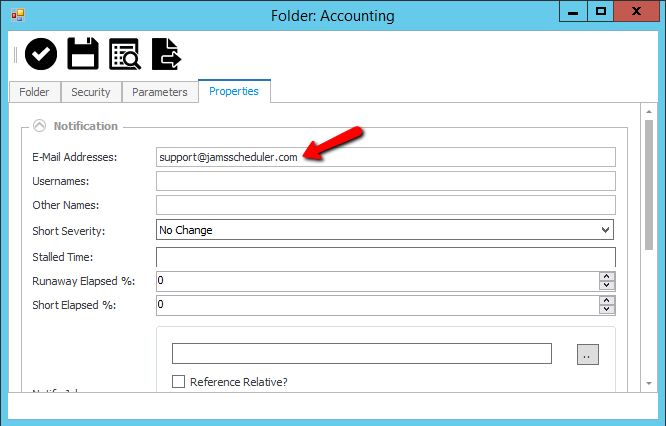 Define a Trigger with a File Event. If the Trigger fails due to an exception, users will receive a notification
A failure can be simulated by creating a File Event with an Agent specified, and then stopping the Agent service on the remote Agent