Comprehensive graphical Dashboards were added to JAMS starting in v6.2.11.
For users utilizing JAMS v6.1.288 and earlier, the upgrade to JAMS 6.2.11 will require a manual addition of a Dashboard to the Shortcut Bar.
To add the Shortcut, start by right-clicking on the Shortcut Bar and select "Add Shortcut":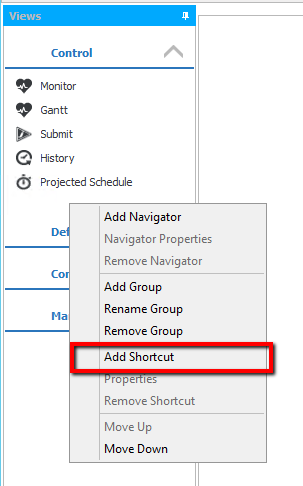 Next, select an Icon and enter a Name, Title and Description for the Dashboard shortcut: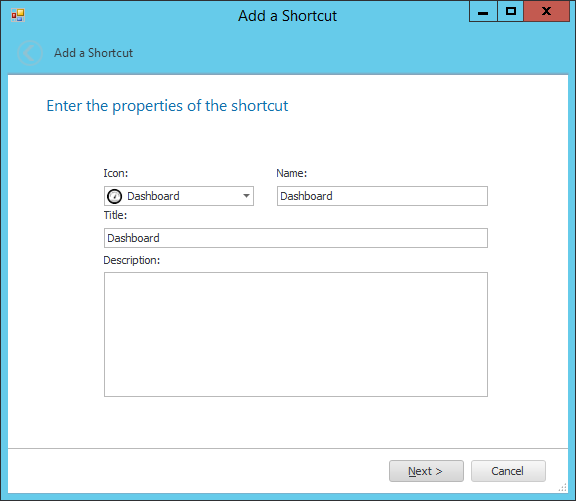 Select the "Dashboard" view from the list: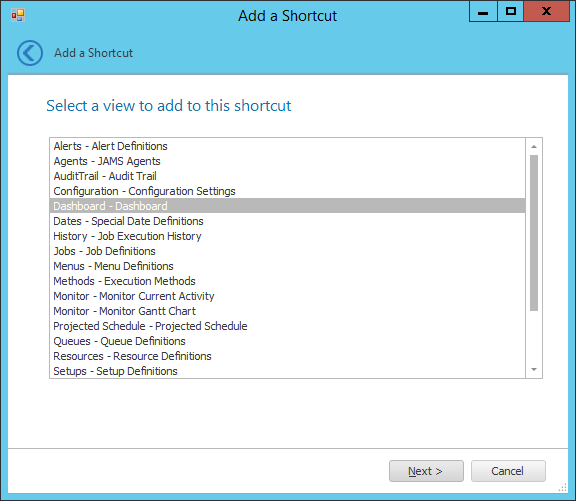 Next, define the Properties for the view. For each view created, it is possible to set different parameters for the dashboard (e.g. refresh rate).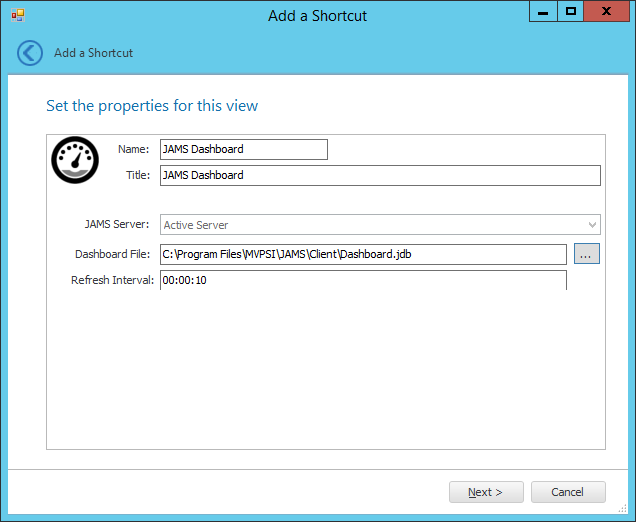 Select which JAMS server will be referenced in the Dashboard from the Server List, or select Active Server to automatically show information from whichever JAMS Server is currently being viewed from within the JAMS client.
For the Dashboard File property, select one of the .jdb files (by default a number of Dashboards are located in C:\Program Files\MVPSI\JAMS\Client\)
Refresh Interval: Enter the time interval to automatically refresh the Dashboard. If a Refresh Rate is not specified, the Dashboard will need to be manually refreshed in order to view its most current data.
Finish by confirming the view creation. Views can be added or modified if necessary by modifying the Properties of the Dashboard Shortcut.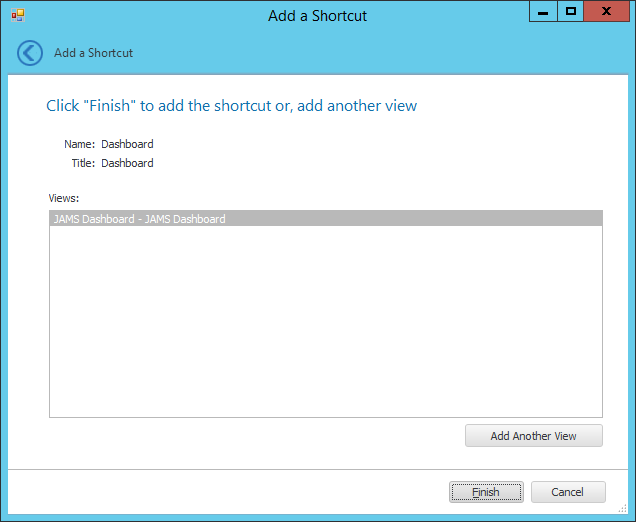 The Dashboard shortcut will now appear within your list of shortcuts.